ABOUT THE

KILKENNY MASTERS
The Kilkenny Masters men's team (over 40's) have been competing at these sporting & social events in Galway, Tralee & Dublin since 2014. Whilst enjoying the competitive and social elements of these tournaments, we felt it was time to host our own event.
And so, the inaugural Kilkenny Masters basketball tournament took place in September 2018, starting small with five men's teams taking part. We dedicated it in the memory of local man Lar Murphy, a very popular and hugely respected player and referee, who had sadly passed away in 2017.
Due to the success of this event, we quickly gained a lot of interest from teams around Ireland. And so we held our second and third tournaments on the first weekend of March 2019 and 2020, which is now our annual date for the event.
With eight mens and five ladies teams taking part and using two gyms to facilitate the games, this tournament too proved to be a huge success. Teams who travelled from Mayo, Clare, Kerry, Cork, Waterford, Carlow, Dublin, Laois & Kildare also enjoyed a great night out in Paris Texas Bar in the city.
This time round for 2023 we will be increasing the teams taking part.
While the focus is on the competitive nature of basketball, the ethos of our Masters tournament does include fun and social interaction also.
SOCIAL NIGHT

KILKENNY MASTERS
We are delighted to announce that Paris Texas Bar & Restaurant on High Street, is once again the venue for our social night on Saturday 4th March from 9:30pm
We would like to invite you and your team in joining us in Paris Texas Bar and Restaurant on High Street on the Saturday night from 9.30pm. It is an award winning business by Pat Crotty and his team, and provide quality food and service in such beautiful surroundings. We do recommend that you check them out in reserving a table for food earlier in the evening (www.paristexas.ie), so you are ready to join us for dancing after with our very own DJ Noel!
4th MARCH 2023 from 9:30pm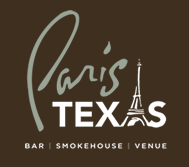 3-5th March 2023
It would be a pleasure to have you and your team join us at the Kilkenny Masters Basketball Tournament
For further enquiries, please contact:
Aoghan Courtney – 087 8480544
Noel Murphy – 086 2490885
Email: info@kilkennymasters.ie
I just want to say thank you so much for organising an amazing tournament. It was an absolute pleasure to be part of it and I've no doubt that the overall feeling was that it was a huge success! Thanks again for an amazing tournament
On behalf of the team, please accept our heartful thanks for making our first masters so enjoyable and so memorable. Congrats on the organisation!
On behalf of all the Newbridge/Naas/Kildare team (we had a small identity crisis this time) I would like to thank the Committee and everyone who helped make such a wonderful tournament